The Fenix LD42 is a AA battery powered flashlight that can throw 1000 lumens a maximum distance of 1148ft (350m). This flashlight features a patented mechanical rotary switch which allows you to quickly turn on and select between five brightness levels with a simple twist. The flat body design provides a more natural grip and large belt clip ensures a secure carry. Dustproof and waterproof underwater to two meters, and made of high-strength aluminum and plastic, this light is more than tough enough to handle any task. The LD42 is perfect for those looking for more lighting power from a AA flashlight.
SPECIFICATIONS
Max Lumens: 350
Max Beam Distance: 1148 feet (350 meters)
Max Runtime: 130 hours 20 min.
Lighting Modes: 5 brightness levels
Size: Length: 6.3" (159.5mm) Body: 1.28" (32.5mm) Head: 1.34" (34mm)
Weight: 3.5 oz. (100g) excluding batteries
Battery: Four AA batteries (included)
Included: Four AA batteries (alkaline), body clip, lanyard, holster, spare O-ring
Additional Features of the Fenix LD42
Patented rotary mode switch
Powered by four AA (Ni-MH/alkaline) batteries
Stainless steel body clip
Flat body design for a comfortable grip
Digitally regulated circuit for maintaining a stable output
Reverse polarity protection, to protect from improper battery insertion
Body with anti-roll and anti-slip design
Light head is made of durable high-strength and oxidation-resistance aluminum; light body is made of quality plastic
Premium type HAIII hard-anodized anti-abrasive finish
Toughened ultra-clear glass lens with an anti-reflective coating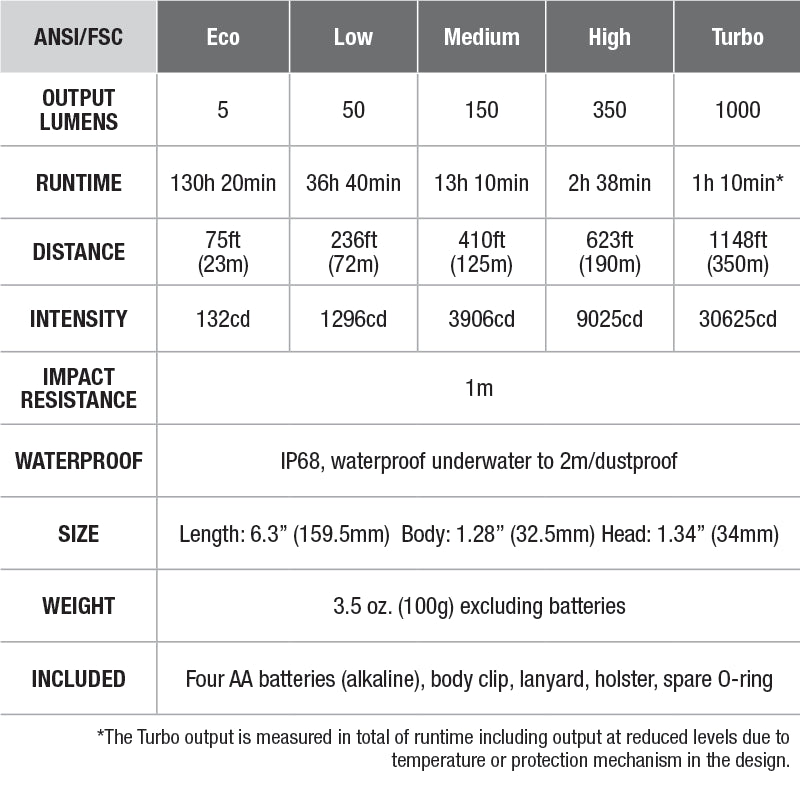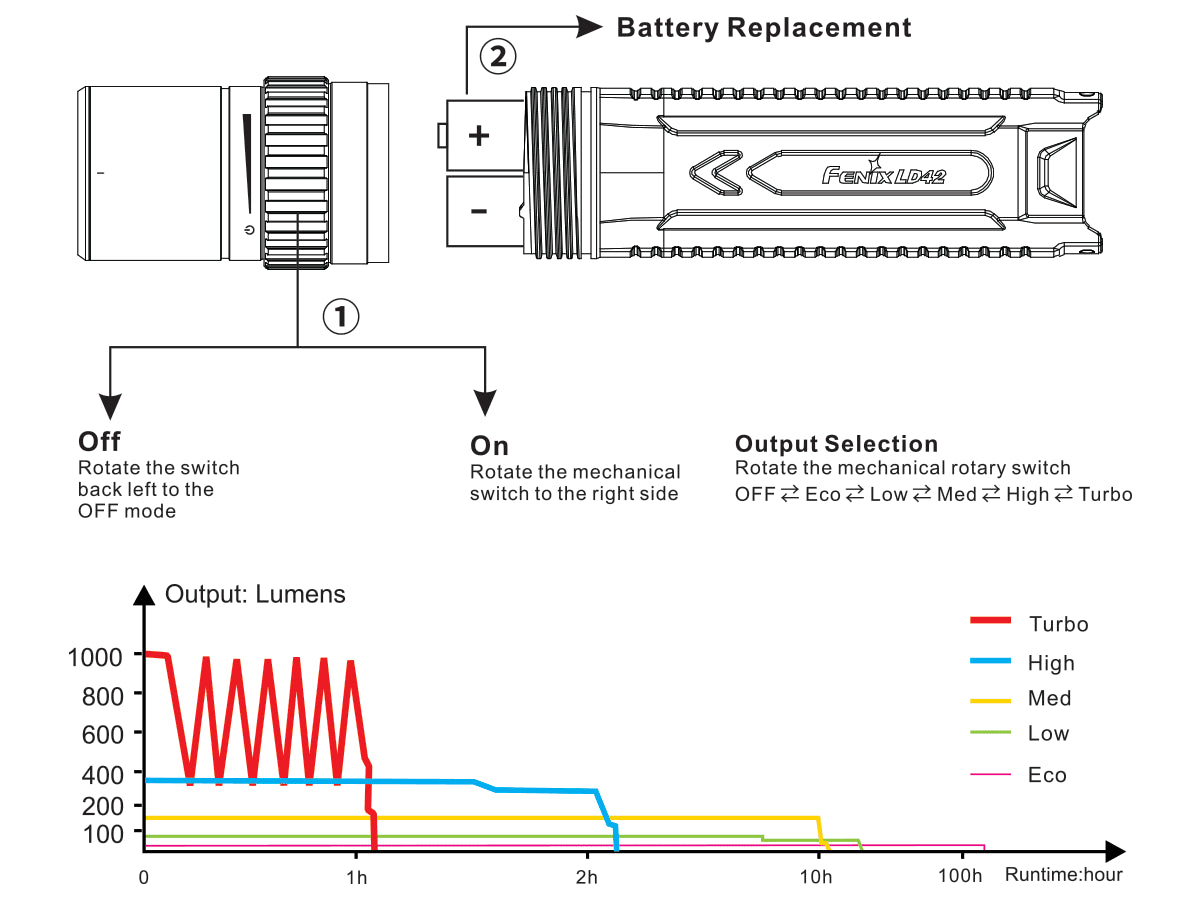 Check out our other Fenix Flashlights
Manufacturer website.