Featuring a micro-USB port for go-anywhere charging, the Fenix HL60R Headlamp delivers a maximum output of 950 lumens, beam distance of up to 381ft, and a runtime of up to 100 hours from just one rechargeable 18650 Li-ion battery. The Fenix HL60R is one of the best rechargeable headlamps on the market. This feature rich headlamp is equipped with neutral white LED for better color rendering, a side switch to activate the five brightness levels, and the red reading light.
The HL60R is an all-season headlamp designed with an all-metal housing and waterproof up to 2m underwater. Take this USB rechargeable headlamp on your next adventure, or use it around the yard for those after dark tasks. Ready to take your headlamp game up a notch? Join the hoards of headlamp junkies that call this the best rechargeable headlamp out there.
SPECIFICATIONS
Max Lumens: 950
Max Beam Distance: 381 feet (116 meters)
Max Runtime: 100 hours
Lighting Modes: 5 brightness levels, and red light
Bulb Type: Luminus SST40
Size: Length: 3.4" (87mm) Width: 1.8" (46mm) Height: 2.0" (51mm
Weight: 4.3 oz. (121g) excluding batteries
Battery: One rechargeable 18650 Li-ion battery
Included: 2600mAh battery, micro-USB charging cable, headband, headlamp strap, top headband mount, spare O-ring
Additional Features of the Fenix HL60R
Utilizes Luminus SST40 with a lifespan of 50,000 hours
HL60R is powered by one 18650 Li-ion battery or two CR123A batteries
87mm Length x 46mm Width x 51mm Height
121-gram weight (excluding battery)
Digitally regulated output maintains constant brightness
Reverse polarity protection, to protect from improper battery installation
Side switch for fast and simple operation on the HL60R
Charging cable features Micro USB port, directly charges 18650 rechargeable Li-ion battery
Characteristic red light
Made of durable high-grade aluminum
Premium Type III hard-anodized anti-abrasive finish
Toughened ultra-clear glass lens with anti-reflective coating
One of the best rechargeable headlamps on the market
*Due to the thermal control protection, the runtime of the Turbo output level on the HL60R is the accumulated time. Note: The runtime can be longer when uses 18650 batteries of larger capacity.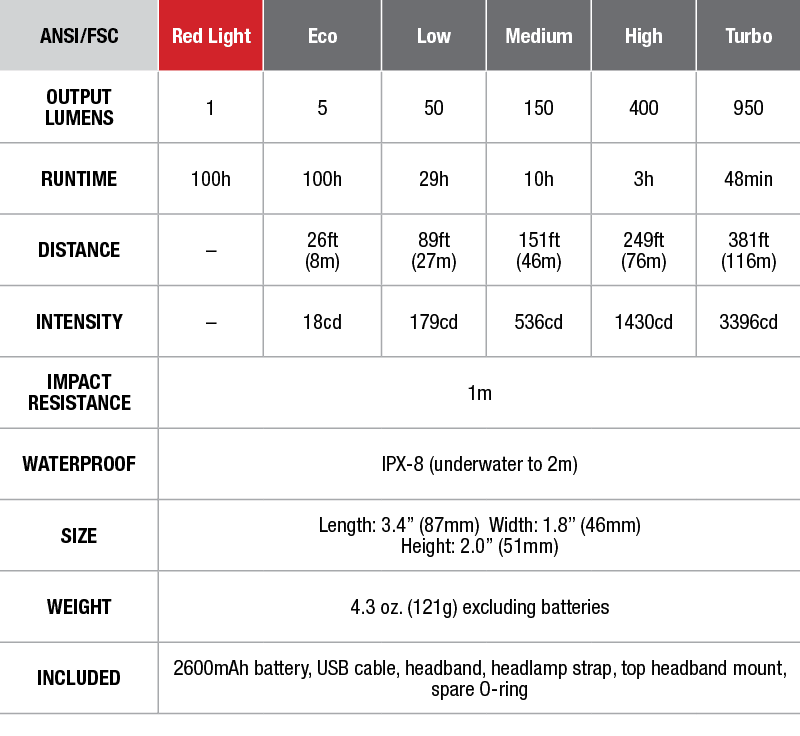 Check out our other Fenix products.
Manufacturer website