The Fenix E03R rechargeable keychain flashlight will produce a maximum 260 lumens and throw the light a distance of 138ft (42m). The top switch operates on/off and allows you to select from six lighting modes, including four brightness levels plus red light and red flashing. The battery level indicator lets you know when the battery needs charging. Quickly recharge the built-in battery via the USB Type-C charging port. At less than 2″ long, not only is it the perfect everyday carry size, but it is rugged too with an IP66 rated splashproof and dustproof rating. Keep this light on your keys, in a pocket, or in a drawer to always have a flashlight at your fingertips. The E03R would even make a great gift that person in your life that you know should have a bright light handy at all times, but that you can't convince to carry a full sized flashlight. Astonishingly bright for its small size, we know the Fenix E03R will become an instant favorite keychain flashlight.
SPECIFICATIONS
Max Lumens: 260
Max Beam Distance: 138 feet (42 meters)
Max Runtime: 18 hours
Lighting Modes: 4 brightness levels, red, red flashing
Bulb Type: MATCH CA18 white light LED and Everlight 2835 red light LED
Size: Length: 1.85" (47mm) Width: 0.94" (24mm) Height: 0.47" (12mm)
Weight: 0.78 oz. (22g) including battery
Battery: Built-in 200mAh Li-polymer battery
Included: Key chain, USB Type-C charging cable
Additional Features of the Fenix E03R Keychain Flashlight
MATCH CA18 white light LED and Everlight 2835 red light LED, with a lifespan of 50,000 hours.
Built-in 200mAh Li-polymer battery.
Battery level indication and low-voltage warning.
Intelligent overheat protection against high surface temperature.
All-metal CNC machining light body.
Premium type HAIII hard-anodized anti-abrasive finish.
Recessed switch and lockout function.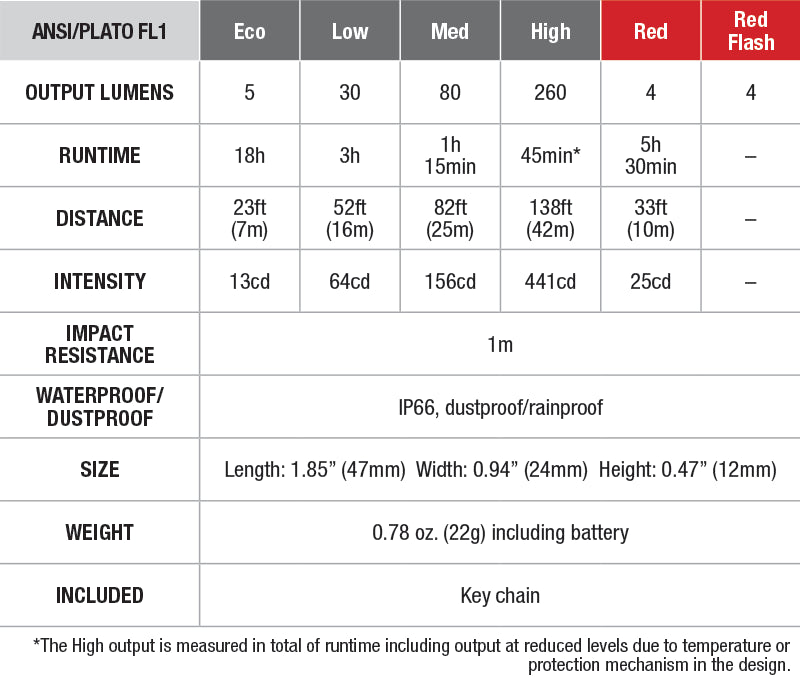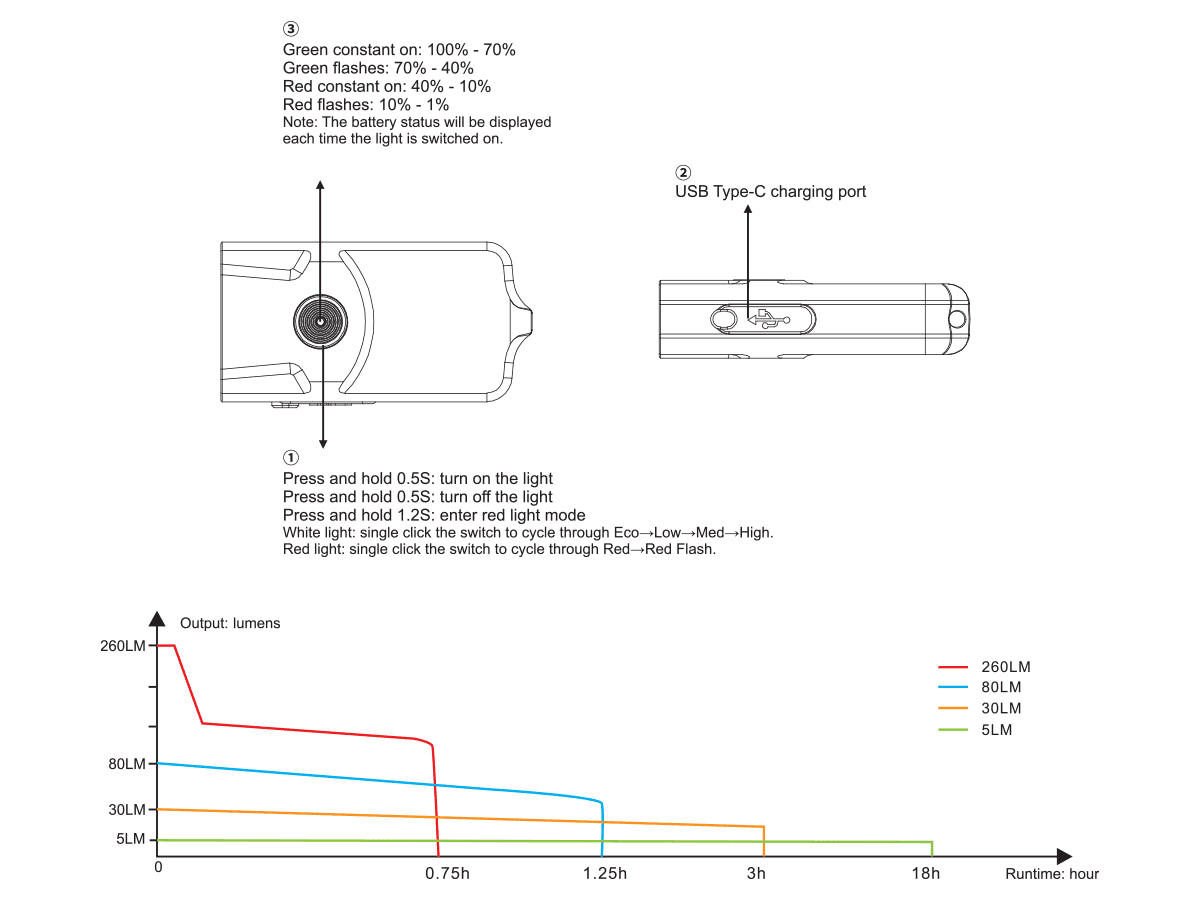 Check out our other Fenix products.
Manufacturer website